Important information: Unfortunately, our steam locomotive 11sm is still being repaired. For this reason, the steam days (red timetable) must be cancelled. Alternatively, we offer the regular "yellow" timetable on these days.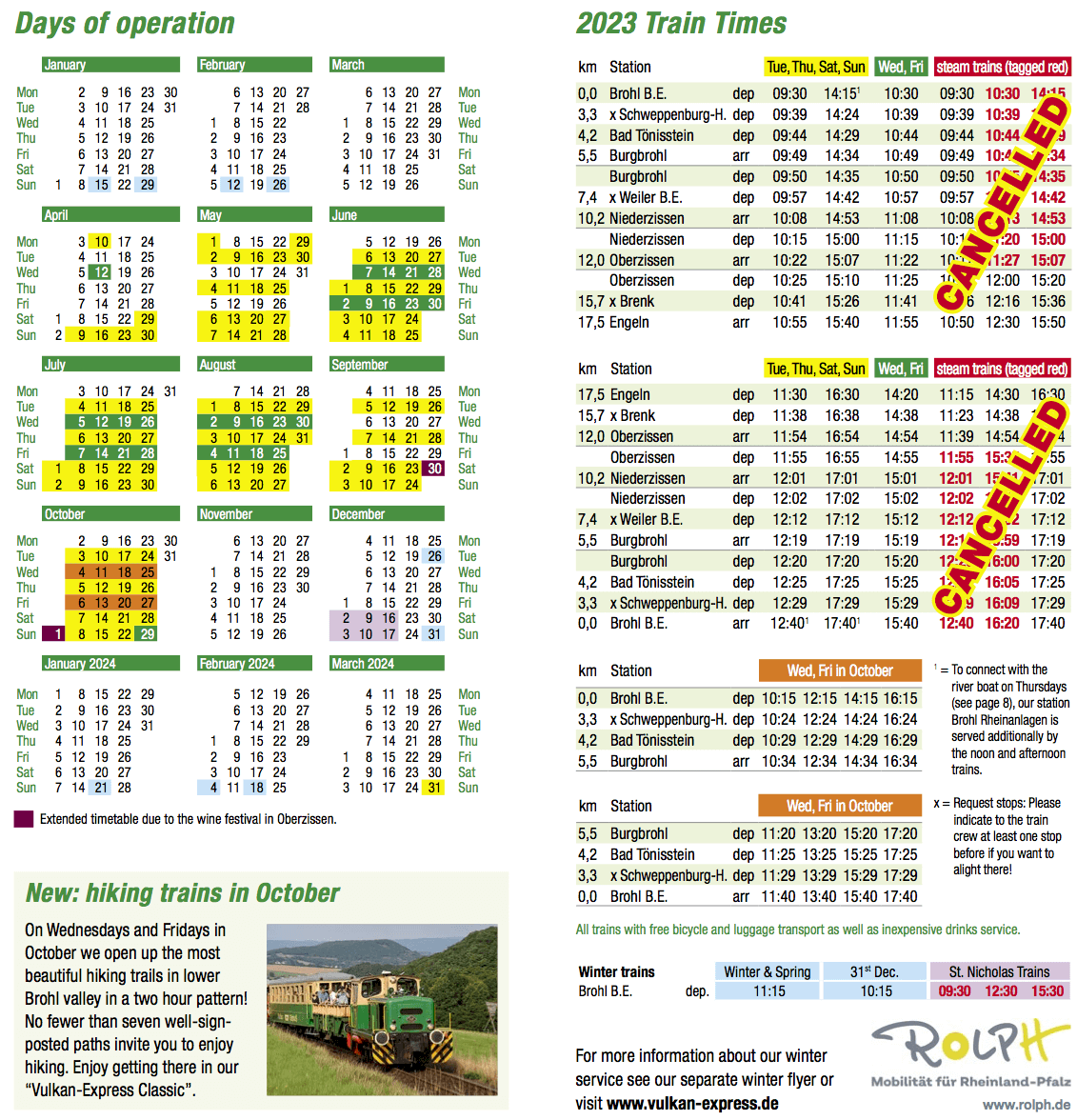 All trains are catered and convey a luggage car for free luggage and bicycle transport. For technical reasons, the Brohltalbahn reserves the right to change traction types (e.g. diesel instead of steam locomotive). For operational reasons, freight wagons may be carried on the trains.
Steam trains are marked in red.
You can make bookings and reservations through our Office in Brohl. Reservations for bike transportation can also be made online.
Bus connections from Engeln station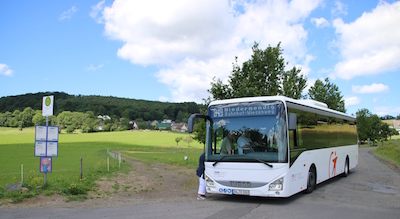 There are attractive bus connections from Engeln train station to other tourist highlights in the Laacher See volcanic region:
Line 322 "Freizeitbus Vulkanpark" runs every 2 hours from Monday to Friday and hourly on weekends from Engeln to Maria Laach and Mendig as well as to Spessart and Kempenich.

Further connections to Maria Laach and Mendig are available from the Niederzissen train station every hour or two hours by bus line 810.