For those discovering the Laacher See volcanic region, we offer attractive combinations of a trip on the "Vulkan Express" and a visit to other tourist highlights!
Combine your nostalgic train journey through the Brohltal with a visit to the Laacher See with the well-known Maria Laach Monastery, to Bürresheim Castle or to the Lava Dome volcano museum with the neighboring Vulkan brewery in Mendig! The unique cold water geyser near Andernach and the "Roof of the Eifel", the Hohe Acht, are also easily accessible by bus.
The frequent bus services from our Engeln and Niederzissen train stations make it possible! Operating daily every hour or every two hours, the modern buses of Verkehrsbetriebe Mittelrhein (VMR) will take you to other exciting destinations! You can easily get the tickets from the bus driver - ask for the attractive mini group tickets of the Verkehrsverbund Rhein-Mosel (VRM)!
Tour suggestions for an exciting day in the Laacher See volcanic region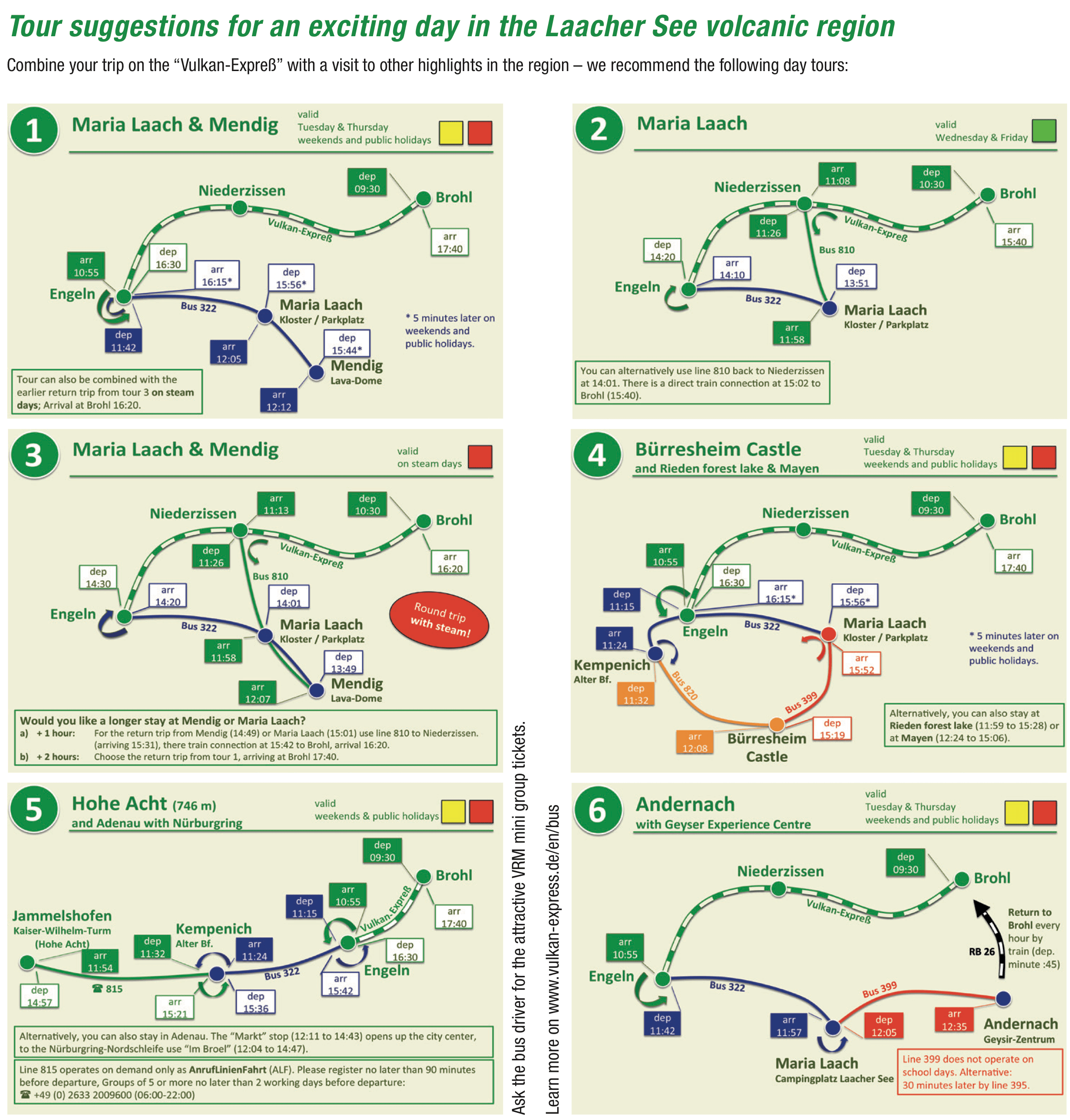 The graphics each show a full-day excursion. You can see the validity of the respective tour suggestion in the header at the top right.
You can find more information about the excursion destinations here.
Bus line overview
Engeln station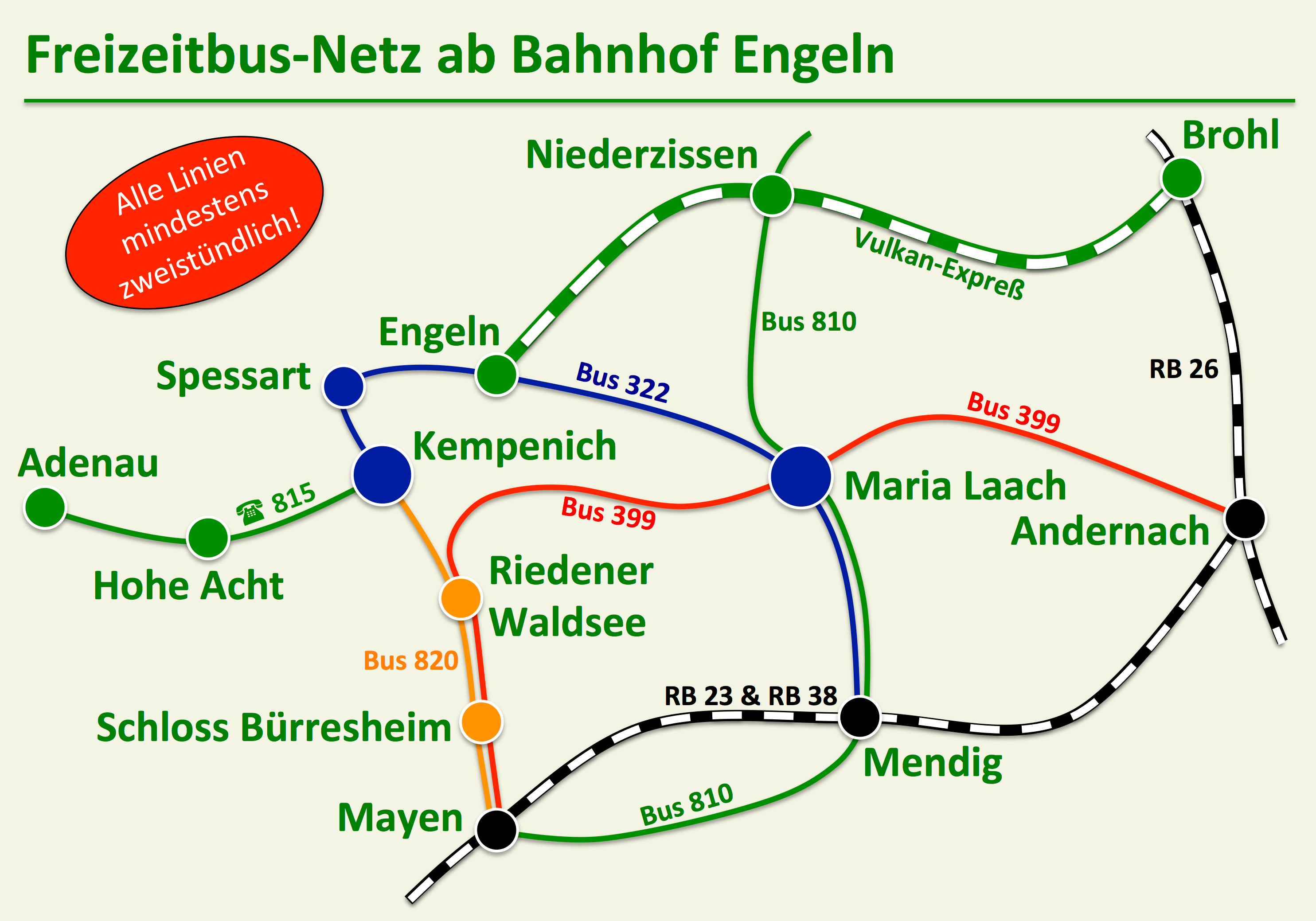 During the summer months, the VMR bus line 322, which is linked to the "Vulkan-Express", runs daily from Engeln train station to interesting destinations in the volcanic region:
Line 322 "Freizeitbus Vulkanpark": The line takes you every two hours Monday to Friday and every hour on weekends to the Laacher See with the Maria Laach Monastery and to Mendig (Vulkan Brewery, Lava Dome and train station with train connections to Koblenz).

If you change to line 810 at Laacher See, you can also get to Niederzissen and Sinzig.

Timetable
Niederzissen station
At the Niederzissen train station you can also change to hourly or every two-hourly bus routes through the volcanic region and thus reach other destinations:
Regiobus line 800: Daily at regular intervals (Mon-Fri every hour, Sat/Sun every two hours) the Regiobus 800 runs from Niederzissen train station in the direction of Königsfeld, Ramersbach and Bad Neuenahr-Ahrweiler.

This line is therefore ideal for planning your tours in the direction of the Ahr Valley.

Timetable

Regiobus line 810: Line 810 takes you regularly to the Sinzig train station as well as to Maria Laach, Mendig and Mayen.

By changing to line 322 at Laacher See you can also reach our Engeln train station.

Timetable
Find more informations and detailed timetables at Verkehrsbetrieben Mittelrhein (VMR) or Verkehrsverbund Rhein-Mosel (VRM).